MST-700VDR
NEW!!

4 ton Payload

Full-Rotation Crawler Carrier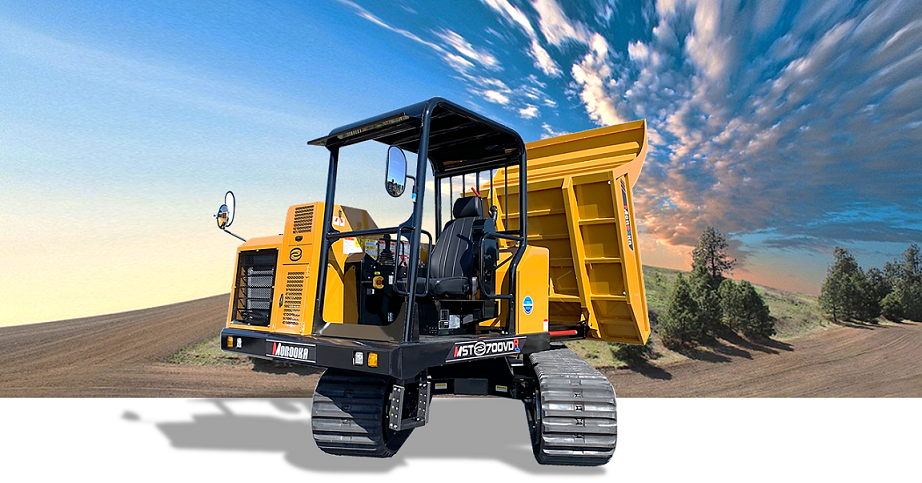 ≪Full-Rotation Crawler Carrier Series≫
Upper structure rotating 360 degrees.
Max. payload : 4,000 kg
Without DEF system & Eco-friendly Engine
KUBOTA V3307 engine (Tier 4 final & EU stage Ⅴ)
The MST-700VDR doesn't have DEF system (no need to supply DEF) , so you can operate more efficiently without having to maintain and refill the DEF system.
You get the job done right while reducing costs.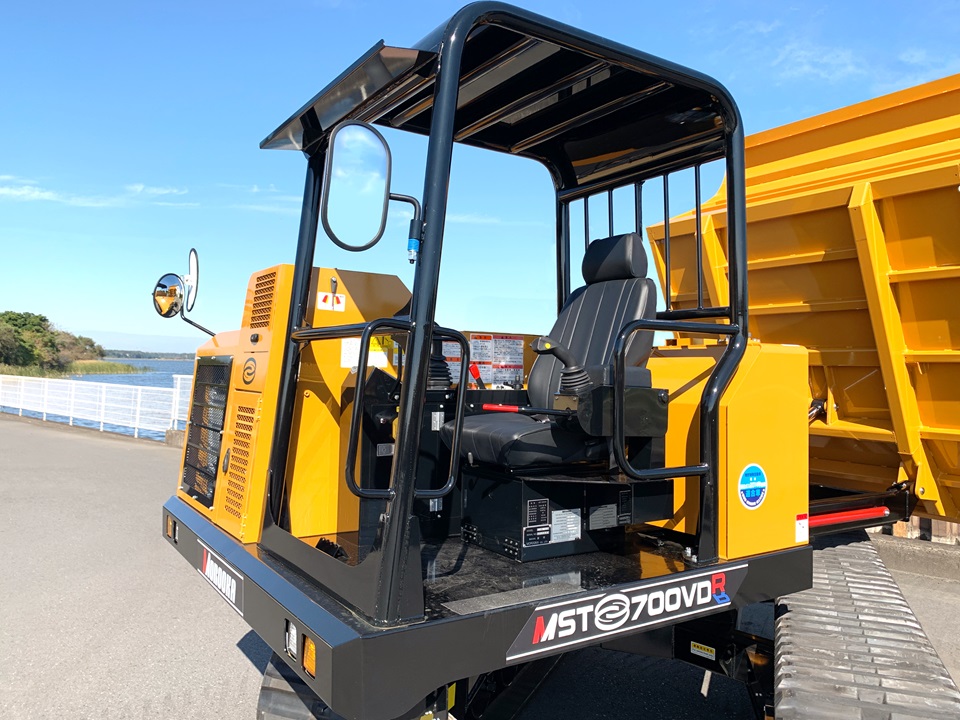 New Electric Joystick Control
Joystick control provides intuitive operation and helps operator fatigue during travel.
You can control Hi/Lo speed, spin turn, slow travel mode, and horn with the joystick lever.
The operator is able to drive forward even after rotating 180°, making operation safer and more efficient.
Enhanced Maintainability
Easy access for daily maintenance.
Air cleaner is arranged in the front. Easy to maintain and helps engine performance such as intake resistance and intake temperature.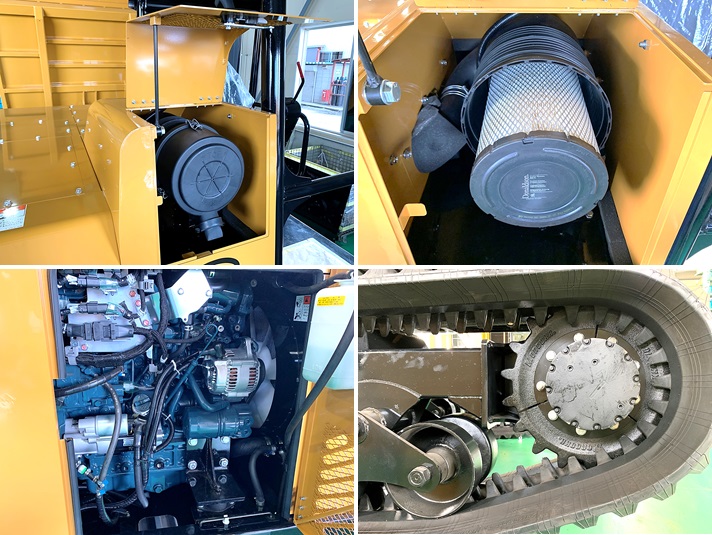 Anti-stall Function
Prevents the engine from stalling under high load operation, such as rotation and climbing with a load.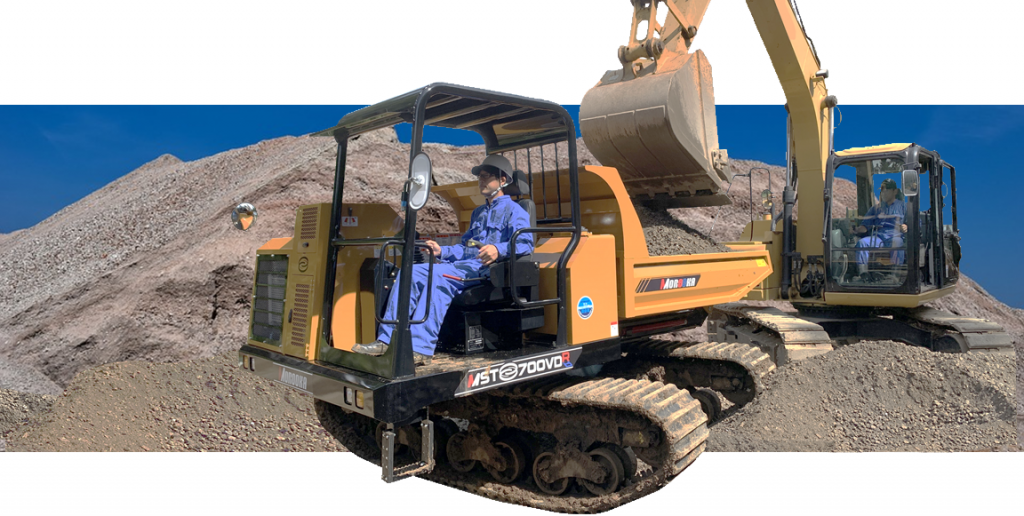 2.5 inches LCD Monitor
LDC monitor displays information such as engine condition, fuel and DPF conditions.
Clear layout of all buttons and indicators.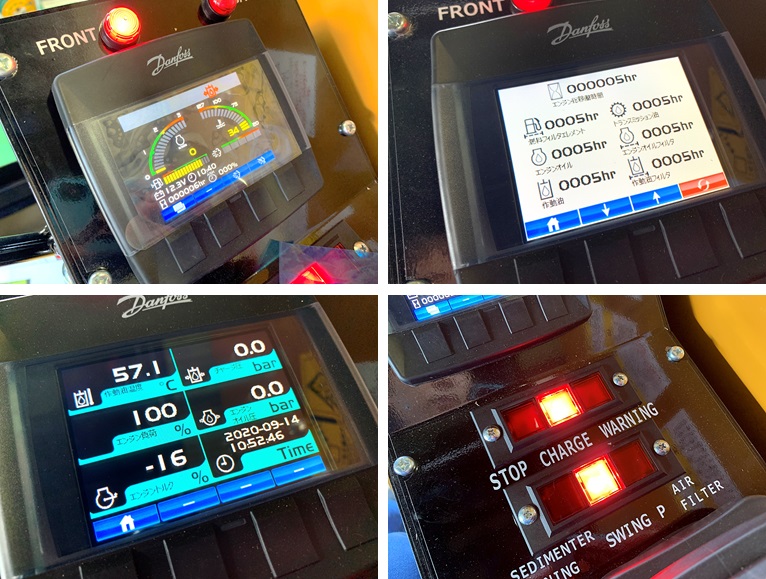 Dimension / Specification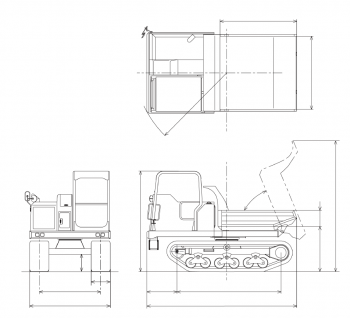 MST-700VDR
Machine Weight
4,930 kg
Maximum Payload
4,000 kg
Loading Capacity (Struck/Heaped)
1.48 m³ / 1.80 m³
Engine
Kubota V3307-CR-T-YDN
Tier 4 Final / EU Stage Ⅴ
Rated Output
52.5 kW / 2,600 rpm
Battery
12V, 120Ah (5 hour rate) × 2
Overall Length
3,900 mm
Overall Width
2,100 mm
Overall Height
2,615 mm
Dump Bed (Length × Width × Height)
2,000 mm × 1,900 mm × 370 mm
Dump Angle
67°
Ground Clearance
455 mm
Slew Radius
2,310 mm
Crawler Width
500 mm
Drive System
HST
Travel Speed (Lo/Hi)
7.6 / 10.8 km/h
Ground Pressure (Empty)
25.9 kPa
Structure
Canopy, ROPS / FOPS
Fuel Tank Capacity
105 L
Travel Lever Type
Electric Joystick levers
Dump Bed Type
Scoop End