Mobile Wood Crusher (Tub Grinder)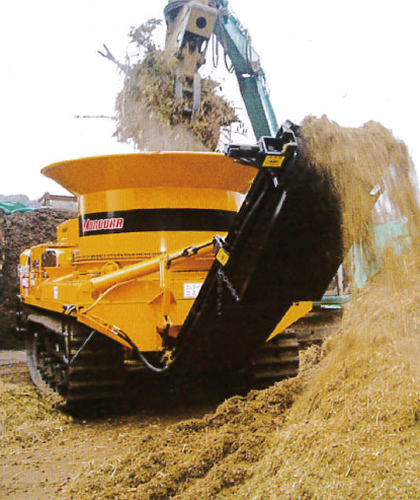 The tub grinder of Morooka has the No 1 shares in the Japan domestic market.
Vibration and noise are reduced by the rubber crawler and the HST drive system.
Vibration and noise are reduced by the rubber crawler, which Morooka is known for, and the HST drive system. Due to the HST system, the load on the engines is reduced and it is easy to use and very economical.
With the pride of Morooka's rubber crawler, it can go to any place where work is needed without damaging the road. You do not have to choose the location and you can crush anywhere where work is needed.

Live trees, branches and leaves, construction materials from lumber, bamboo, grass and plastic can be crushed powerfully.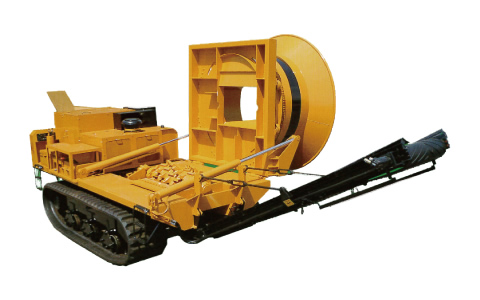 By crushing the wood waste materials in wooded areas, not only we can reduce the waste, but also we can reuse the waste as natural resources by producing wood chips and vegetable manure heap and use as energy. Morooka is contributing to the earth environment and to society.

Morooka's Tub Grinders are simple, economical and compact.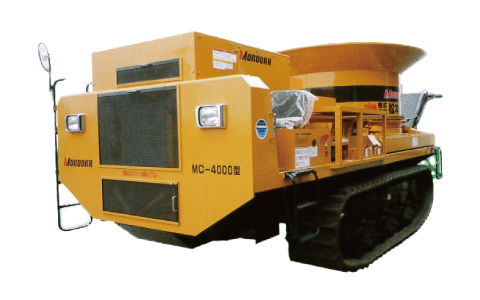 Our tub grinder is simple in structure. Maintenance such as inspection, repairs, parts exchange are easy, so the running cost can be reduced.As it is a simple design and unnecessary parts are not attached, we can provide at an economical cost.

Reasonable Stationary Tub Grinder "MC-2500T".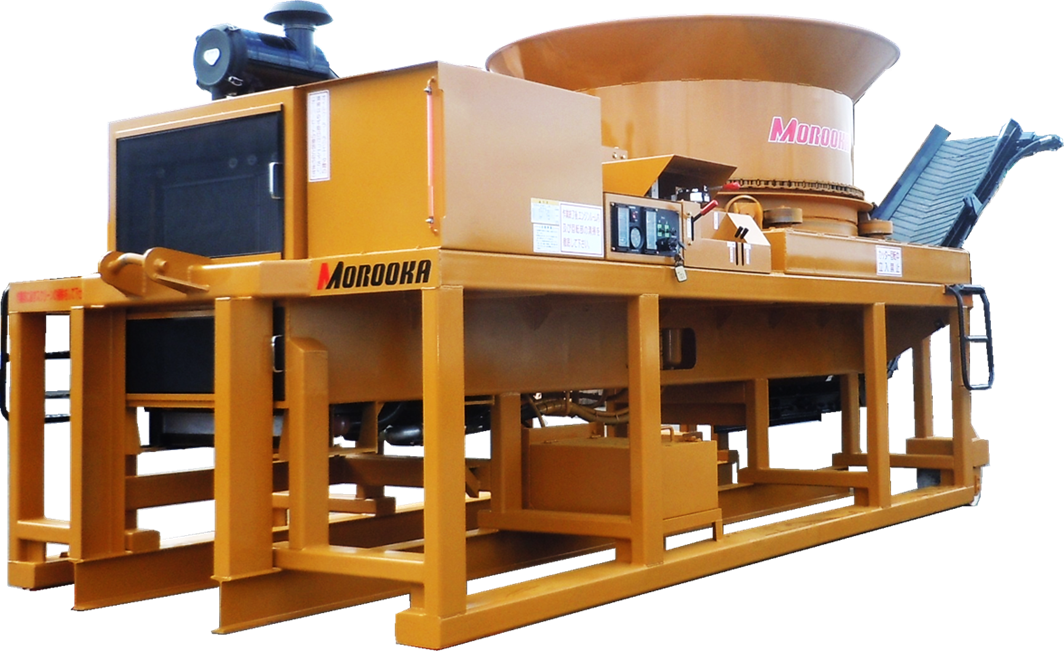 MC-2500T is stationary tub grinder cutting down crawler system. Reasonable price with same capability and quality of MC-2000VA and maintainability is also easy as same as otehr models.