MST-300VD / 300VDR
 Crawler carrier for working on confined job sites
Easy maintenance thanks to a full-open hood.
  Highly useful for working
      on confined job sites.
Amazing visibility, maintainability and operability
One-touch lever steering and reversible seat supports stress-free operation.
Both make moving forward and backwards simple.
You can always face the direction you are moving. Ensuring rearward visibility provides safe operation.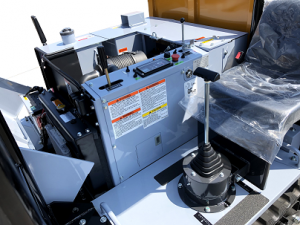 Easy access to maintenance points via full-open hood.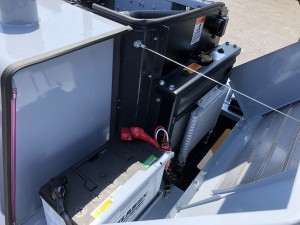 The swivel dump fitted to the MST-300VDR can rotate right and left 90°.
Compact body
Smooth and efficient work on confined job sites thanks to its compact body.
Its compact body allows for easy maintenance and easy operator access.
Wide and durable 350 mm crawlers for safe and stable operation
350mm rubber tracks contribute safe and stable operation.
The wide rubber tracks on the MST-300VD and VDR have low ground pressure and make it possible to operate even on rough terrain.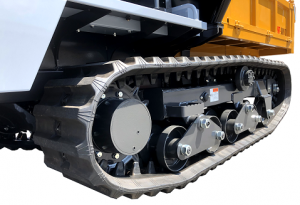 Pivot turn
Travel motors on both right and left sides enable you to take pivot turns and it help you to work on confined job sites.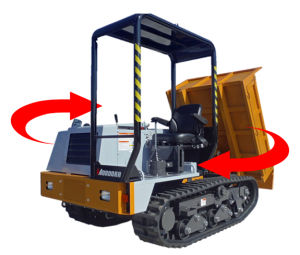 Functions for operator's safety
・ROPS (Rollover protection structure) canopy
・Seat belt – For safety operation
・Safety bar – For safe maintenance under the dump bed
Kubota V2203 Engine
Highly proven and reputable Japan made engine (Kubota V2203) is equipped. Low fuel consumption and easily maintainable engine for powerful and stable operation. Wide engine space for efficient maintenance.
Dimension / Specification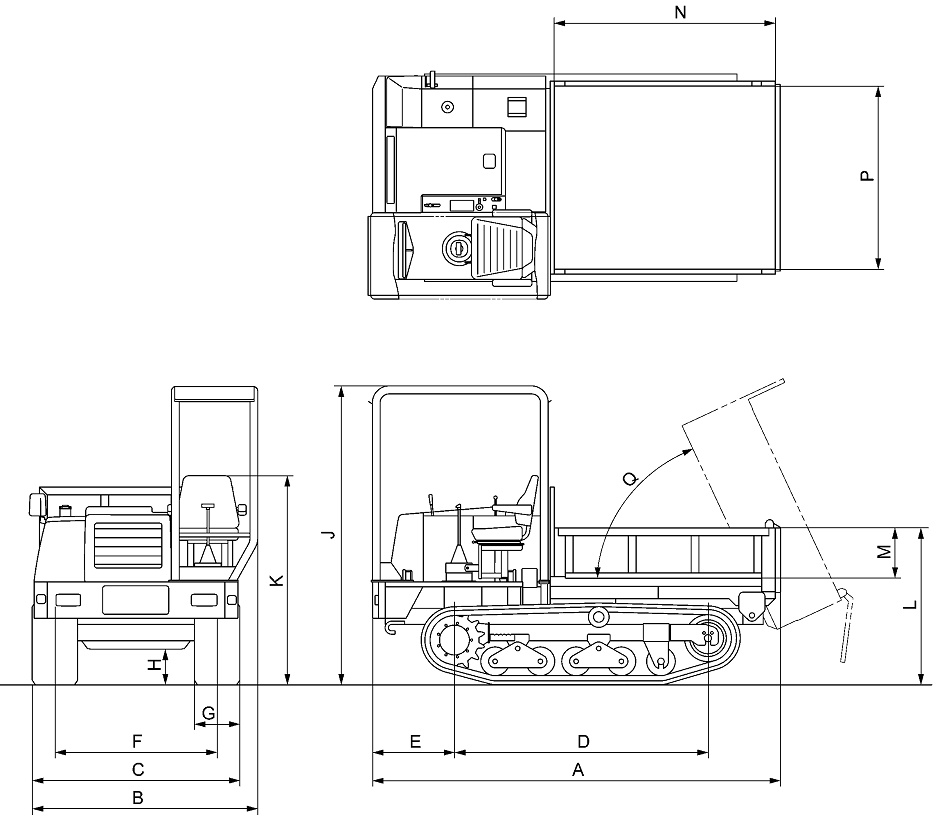 MST-300VD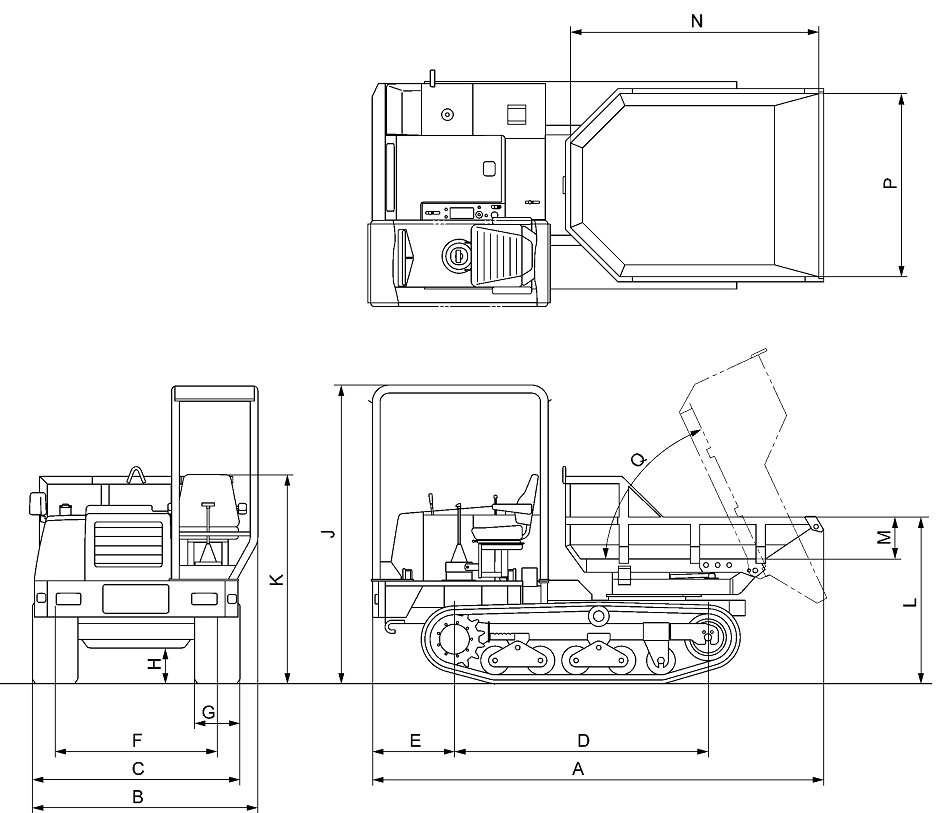 MST-300VDR
MST-300VD
MST-300VDR
Machine Weight
2,685 kg
2,710 kg
Maximum Payload
2,500 kg
2,500 kg
Loading Capacity (Struck/Heaped)
0.87 m³ / 1.23 m³
0.81 m³ / 1.26 m³
Engine
Kubota V2203
Tier 4 Interim, EU Stage IIIA
Kubota V2203
Tier 4 Interim, EU Stage IIIA
Rated Output
35.4 kW / 2,800 rpm
35.4 kW / 2,800 rpm
Battery
12V, 64Ah
12V, 64Ah
Overall Length
3,150 mm
3,490 mm
Overall Width
1,745 mm
1,745 mm
Overall Height
2,330 mm
2,330 mm
Dump Bed (Length × Width × Height)
1,675 mm × 1,410 mm × 370 mm
1,965 mm × 1,465 mm × 310 mm
Dump Angle
65°
60°
Ground Clearance
275 mm
275 mm
Slew Radius
-
-
Crawler Width
350 mm
350 mm
Drive System
HST
HST
Travel Speed (Lo/Hi)
6.0 / 9.0 km/h
6.0 / 9.0 km/h
Ground Pressure (Empty)
29.4 kPa
29.7 kPa
Structure
Canopy, ROPS
Canopy, ROPS
Fuel Tank Capacity
45L
45L
Travel Lever Type
Single Lever
Single Lever
Dump Bed Type
Drop Side Rear Door
Scoop End